Ceylon Cinnamon Bark Extract Powder, Organic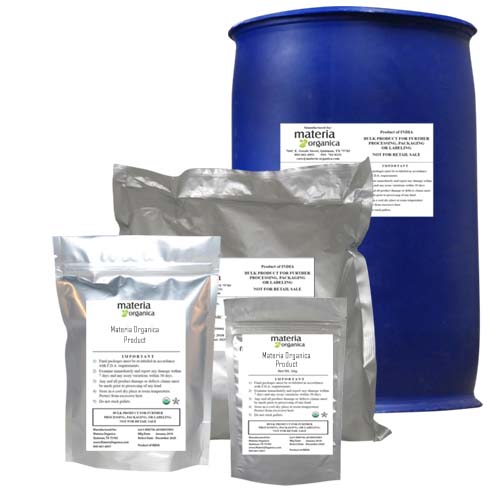 Ceylon Cinnamon Bark Extract Powder (100 g / 3.5 oz)
Contact us for prices and availability for high volume orders.
Water extracted and water-soluble Cinnamon Ceylon Bark Extract Powder with higher absorption and maximum bioavailability provides more complete ayurvedic therapeutic benefits.
6 times more potent than crude Cinnamon Bark powders
Certified USDA Organic, Star-K Kosher
100% Water Extracted Using No Harsh Solvents
NO Methane, Ethyl Acetate, Hexane or Isopropyl Alcohol
NO Additives, Fillers, or Other Ingredients
Vegetarian/Vegan, Non-GMO, Non-Irradiated

Is what you are looking for not available in our shop?
This website makes a portion of Materia Organica's inventory available for easy ordering and quick shipping.
Additional sizes and products may be available.
Contact Materia Organica for:
Product Availability
More Sizes
Custom Formulations
Orders that will ship outside of the US
Price Quotes & Discount Opportunities for large orders